I have been asked to teach a class to the women of my church next week on clothing and accessories. If you were going to a clothing and accessories class like this, what would you want to learn? What are the "issues" that you have with your look, wardrobe, shopping experiences, etc. The class will NOT be a lecture, but rather a class for women to feel empowered to dress their best self. I already have an outline of what I will be addressing, but I need to know if I'm in line with what other women want to learn about, or what some of the main issues are.
Please help me out! I promise to share what I will be teaching once my class is over, but until then, let's hear some input! You can even do it anonymously.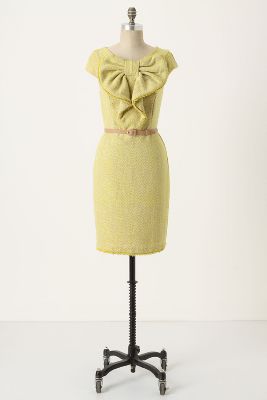 I'm pretty sure this dress from Anthropologie has my name written all over it. However, the only way this dress would ever make it into my closet is if money was no object because I could never pay $248 for a dress. I'll just dream about it though because really this dress is so dreamy.