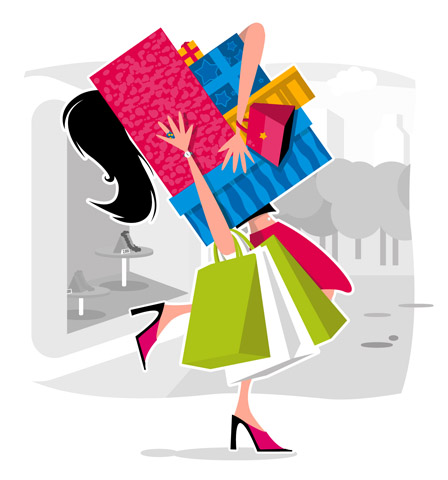 This week I had a great time working with one of my clients. I CANNOT believe all of the clothes we were able to buy her within her budget. First I went through her wardrobe on Tuesday and decided which clothes should stay and which should be donated. Then I helped her mix and match to create new ensembles within her wardrobe. I made a list of key items that we needed, and then on Wednesday we met to go shopping. We had four hours to shop, and let me tell you, we were busy until the last store kicked us out at 10 PM. Today I went over to her house to create ensembles, and mix the old in with the new. I took pictures of each outfit so that she can remember what looks good with what. I still can't believe everything we were able to buy. She is going to look smokin' hot, espeically after her hair appointment with EdenCrest next week. I did not previously know this client so that can always be a little nerve racking to tell someone that certain items aren't working for them, and then also to go shopping and figure out their style. Let me tell you, everything went perfectly smooth. She is already planning on having me come back in the fall, and I can't wait! When I left her house on Tuesday she had a pretty bare wardrobe and when I went back today it was stock full. The best part is that almost everything I picked out for her can be mixed and matched, which I think is very important!
If you are interesting in my consulting rates, please contact me at
makeyouoverblog@gmail.com
. Right now I'm only taking one client per week (max), and my summer is filling up quickly with various things, so email me if you're interested so we can block out a time. I will create a personalized package based on you . My rates are very reasonable and I can provide you with references if needed.